NHL, Penguins are poker rooms' newest patrons
One of the fun facts about poker is that even as a stationary card game, the world-famous pastime has converted a plethora of sports stars into legitimate card sharks. So it doesn't come as a surprise that the fast and the furious superstars of ice hockey play poker whether in casinos or house parties. Numerous players from the National Hockey League are self-professed poker addicts, and members of the Pittsburgh Penguins are no exception.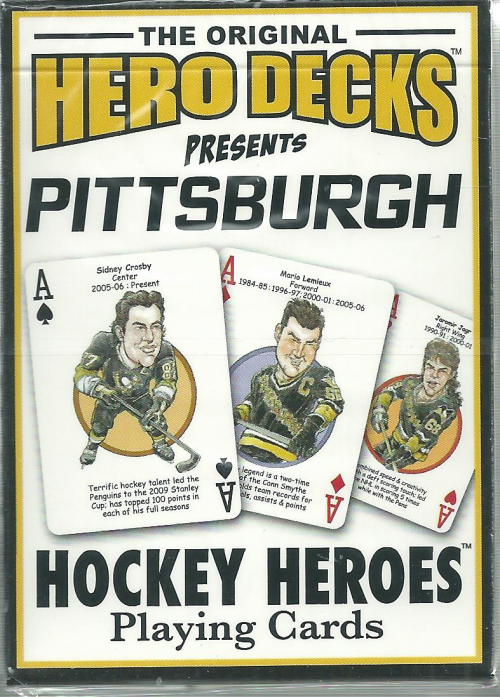 "Its action-packed regulation made ice hockey the most popular winter sport in the US and Canada", says Betfair commentator Mike Robb. "The speed at which it's played has also attracted millions of ice hockey fans to stick to the sport", he added, noting how quickly line changes occur in a matter of seconds during the game. However, the sport's high-octane and physically draining requirements have compelled many of its players to retreat to the poker room. The card game helps these bruising skaters to unwind from a grueling hockey match and exercise their brain cells, while at the same time get a chance to multiply their earnings. In many ways, the poker hall has become a hideaway from all the stress of being an NHL contract player.
Among the self-confessed card sharks in the NHL, Vancouver Canucks goalie Roberto Luongo stands out for successfully breaking into the world of professional poker. Luongo first took interest in the card game by playing and, eventually, competing in online poker tournaments. In 2012, he participated at the prestigious World Series of Poker (WSOP) – poker kingdom's equivalent for the Stanley Cup, placing 21st during his first-ever live poker match at the $10,000 Buy-in No Limit Hold'em World Championship.
Interestingly enough, even the Pittsburgh Penguins recently joined the fray by holding its charity Texas hold'em poker competition. For two straight years the card sport became an avenue for the Penguins alumni to come together and support numerous causes by organizing its annual charity tournament, with its second edition held last March. The said event at the Rivers Casino gathered former Pittsburgh superstars such as Bryan Trottier, Frank Leroux, Kim Clackson, Pierre Larouche, Ken Wregget, Mark Recchi, Dave Hanson, Rick Tocchet and many others to play poker and lend a hand to the Magee Women's Center.
The past couple of years have witnessed a surge of NHL players joining online and live poker tournaments, as well as organizing their own cause-oriented casino events. With Luongo, Leroux, Clackson, and many more NHL players getting hooked to the world's most famous card game, poker rooms will surely have its fair share of ice hockey superstars holding cards and collecting chips on top of felt tables.